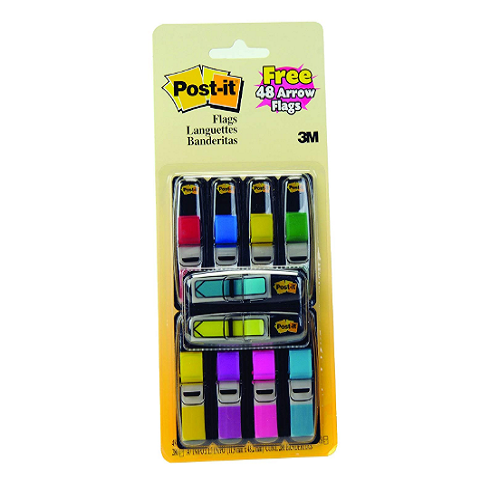 Head over to Amazon and get this Post-It Flags 280 Count for Only $6.89! (Reg. $14). They stick securely, remove cleanly and come in a wide variety of colors. Draw attention to critical items or use them to index, file or color-code your work, either at home, work or in the classroom.
Post-it Flags can help you organize your studies and find important information fast. Planning a research paper or noting a particularly helpful tidbit? Post-it Flags helps you find what you want, exactly when you need it. They stick securely to the inside of planners, binders, calendars, and journals so you'll always be organized for class.
Plan, prioritize and personalize at work with Post-it Flags. These eye-catching, colorful flags can help keep you organized and stay productive. Use them to eliminate confusion when signatures are required or differentiate areas that need to be reviewed. Post-it Flags are great to use for color coding and managing day-to-day tasks.