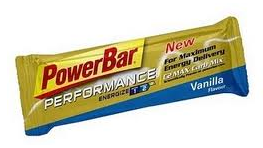 There is a new PowerBar Register Rewards Deal running at Walgreens right now that will make for some great deals, no coupons needed! Now through 4/15 you can get:
$2 RR when you purchase 10-14 PowerBars
$3 RR when you purchase 15-19 PowerBars
$4 RR when you purchase $20 or more PowerBars
Here's a scenario to try:
Buy 10 Pure & Simple PowerBars $7.90
Get $2 RR
Pay $0.59 each after RR
You may want to head out and grab this deal soon because it probably won't last long!
Find more Walgreens deals!
Thanks, Wild For Wags!