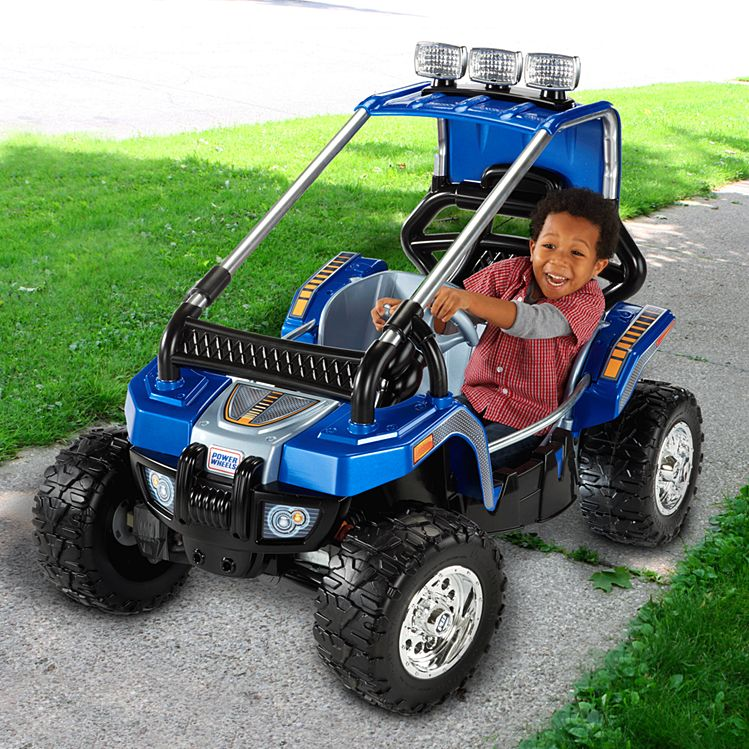 Fisher-Price has their Power Wheels Baja Extreme for $199.99 plus if you use coupon code POWER20 you get an extra 20% off your purchase making the grand total $194.99 (after the surcharges). This will give lots of entertainment this summer! It features:
Monster Traction™ system drives on hard surfaces, wet grass and rough terrain
Drives 2.5 and 5 mph (4 and 8 km/h) max. forward and 2.5 mph (4 km/h) max. reverse
• "Off-road" styling with an awesome roof
Sturdy steel frame provides durability and safety
Metal roll bar and side bar for hand support
Parent controlled high speed lock out for beginners
Power-Lock® Brakes
Includes 12-volt battery and charger
Seats 2
**Due to its large size this item has a surcharge for standard delivery. Surcharge will be applied in the shopping cart.