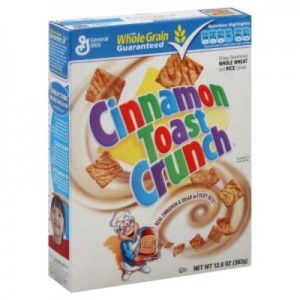 Stock up on back-to-school breakfast staples!
Starting 8/24/14, you can get a $5 Target gift card when you buy five select kids' cereals at Target! Select cereals are priced at $2.50 each, and you can use manufacturer coupons for a pretty awesome deal!
The cereals pictured are Lucky Charms, Cinnamon Toast Crunch, and Froot Loops, but other cereals are included in this sale as well. Make sure you print your coupons ASAP, so you'll be ready for the sale next week!
Going shopping? Check out all of the recent coupon deals we've found!
Resources You Might Like:
Coupons.com
$0.50/1 Kellogg's Apple Jacks Cereal
* $1/2 Kellogg's Frosted Flakes