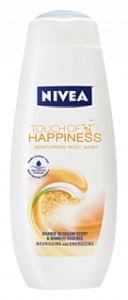 Next week (starting 12/20) Nivea bodywash will be on sale at CVS for $5.99.  Plus when you buy one you will get $5 ECBs back.  There's a coupon on Coupons.com that will help you get it for better than free:
Nivea Body Wash $5.99, Earn $5.00 ECBs when you buy one
Use $2.00/1 printable coupon
FREE plus $1.01 in overage after ECBs and coupon
If you are interested in this deal, you may want to go ahead and print the coupon in case it is not available later this week.
Thanks Moms By Heart!