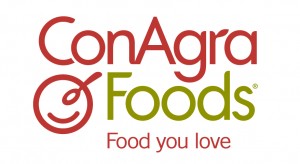 Play Conagra's Recession Payback game and gain access to print coupons to save money on Conagra products.  All you need to do is play one round of the game.  At the end you will have access to print coupons for the brand of your choice among a selection.  Hit the back button to print the same coupon for a second time or to select another brand and its printable coupon.  Here are the coupons available:
$0.50/5 Banquet Dinners
$1.00/2 Marie Callender's Frozen Meals
$0.50/1 La Choy Product
$1.00/3 Hunt's Products
$1.00/3 Manwich Products
$0.50/2 Chef Boyardee Products
$0.50/1 Reddi Wip Product
$1.00/2 Orville Reddenbacher Products
I am excited about the Orville Reddenbacher coupons as my family snacks on a bag of popcorn every night.  Thanks KC Penny Pinching Mama!