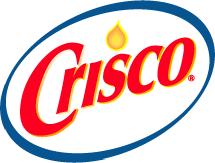 Coupons.com just added the following printable grocery coupons to its site. I am particularly excited about the Crsico spray coupon because we use cooking spray a lot. There's also a new coupon for smuckers Jams, jellies or Preserves. Smartsource also has a new coupon for Blue Diamond Almonds and Red Plum has a coupon for Viactiv Chews. You can use that use to get a good deal at Walgreens this week when you combine it with the in-ad store coupon for $4 off one.
Save 55¢ with the purchase of any 1 Crisco® No-Stick Cooking Spray
Save $1.00 with the purchase of any 1 Crisco® Olive Oil
Save $1 with the purchase of 1 Crisco® Puritan® Canola Oil with Omega – 3 DHA
SAVE 55¢ on any 2 Martha White® Muffin Mixes
Save $1 on any 2 Smucker's® Sugar Free or Low Sugar™ Jams, Jellies or Preserves
Save $1.00 On any 8oz jar of Blue Diamond® Oven Roasted Almonds
Save $2.00 on any one (1) VIACTIV® Soft Chews Dietary supplements
You can also print coupons for Dove Soap Bars and Deodorant on the Dove website.
Happy Savings!