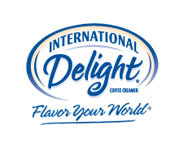 Print a coupon for $1 off one Pint of International Delight coffee creamer directly from their Facebook page. These go on sale for as low as $1 so you could be looking at free creamer. I think Target sells the pints for $1.57 or so.  Thanks Clipping Makes Cents!
Here are other coupons available on Red Plum:
Buy one get one free any Tic Tac Singles Flavors
$1 off two packages of Special K Cereals 11.4oz or larger
$0.50 off any Sally Hansen Nail Color
$2 off any two Jimmy Dean Sausage rolls
$.55 off any Endust product
$1 off any 3 boxes of Mrs. T's Pierogies
$1 off any Rhodes Warm-N-Serv Rolls
$1 off any Garnier Fructis Shampoo Conditioner or Treatment (excludes trial size)
$1 off any one Garnier Nutritoniste Cleanser or Moisturizer
$2 off any box of Garnier Herbashine Color Creme with Bamboo Extract
$7 off any Nicorette mini Lozenge 81ct or Nicorette Gum 100 ct or larger
$1 off one 10 oz or 12oz Whitman's Sampler or one 7oz Whitman's Reserve Boxed Chocolate
$1 off any 8.25oz or larger Russell Stover boxed Chocolates (any flavor)
$.55 off any one Ball Park Angus Product
$.75 offf any Sara Lee Hearty & Delicious Bread Buns or Rolls
$4 off any Advil 120 ct or larger and any Thermacare 2ct or larger
$.75 off any Jimmy Dean Breakfast Sandwiches
$.75 off any Jimmy Dean Breakfast Bowls
Click here to print these coupons!
Thanks printable Coupons and Deals!
Looking for more printable coupons? Don't forget to search my Coupon category. This is easy to do by using the search bar located right at the top of my blog. Also, you will always find printable coupons available on the following websites: Coupons.com, Red Plum and Smartsource.