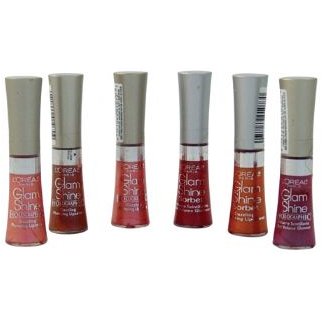 There are new L'oreal Make Up coupons available on Coupons.com. Here's the list of the coupons available:
$2/1 L'Oreal EverPure Shampoo, Conditioner or Treatment
$1/1 L'Oreal Eye Product
$2/1 L'Oreal Makeup, Powder, Blush or Concealer Product
$2/1 L'Oreal Hair Color
$2/1 L'Oreal Lip Product
$1/1 L'Oreal Skincare Product
$0.75/1 L'Oreal Vive Pro Product
If you have a Rite aid store near you may want to stop by and check out some of the make up clearance some stores are having. Here's what Shannon found at her local store:
Eyeshadow $1.12 -> only $0.12 after coupon
L'Oreal Hair Color on sale buy one get one free or 2/$6.99 BOGO -> $1.49 each after coupon
L'Oreal Age Perfect Foundation (reg 16.99) $4.24 -> only $2.24 after coupon
L'Oreal Colouriche Lip Color ($8.49) $2.12 -> only $1.12 after coupon
Thanks Shannon!