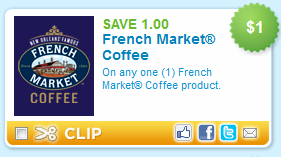 Here are a several more printable coupons currently available:
$1/1 Brookside Dark Chocolate Super Fruits (Use zip 62946) *manufacturers coupon*
$1/1 Gold N Plump All Natural Chicken ( Use zip 53714)
$2/1 Minute Maid Juice Box, 10 pack (Must share with friends)
$1/1 Minute Maid Juice Box, 10 pack (If you don't share)
$0.50/4 Campbell's Gravies
$1/1 French Market Coffee Product (Use zip 70765)
$1/1 Hormel Refrigerated entrees product
$0.55/1 Bob Evans Frozen Sandwich or Burrito (Use zip 22222)
$1/1 Pillsbury Sweet  Moments Refrigerated Desserts
$0.50/1Yoplait Greek Yogurt, cups
$0.50/1 Nature Valley Granola Thins
$1/2 Betty Crocker Boxed Muffin Mix or Fiber One Muffin Mix
$1.50/1 Axe Shower Gel Product (Use zip 62946)
$1/2 Snapps products (Use zip 62946)
$1/1 Golden Farm Cheese Curds (Use zip 62946)
$1/1 Butterball Fresh or Frozen Turkey, Bone – In Turkey or Boneless Turkey Roast (Use Zip 62946)
Thanks, PCD!
Can't find the coupon you want? Search my Coupon Database. Also, you will always find printable coupons available on the following websites: Coupons.com, Red Plum and Smartsource.