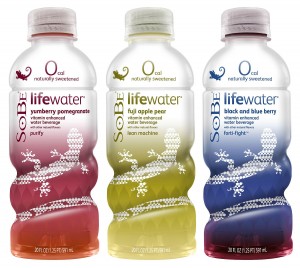 Here's a very popular coupon that's available again:  Buy one Sobe Drink and get one free printable coupon (IE) (FF Link).  In the past this coupon plus gift card promotions at Target have made for free Sobe drinks.  Thanks Achara!
Other printable coupons available:
Save $1 off on Bird's Eye Voila Frozen Meals printable coupon
Save $5 on Chuncky Soup products with printable coupons available on the Chunky Soup website.  Thanks Ali!
Save $1 off Reynolds Wrap aluminum foil (excludes 20, 25 and 30 ft rolls)  Thanks Free Snatcher!
Happy Savings!