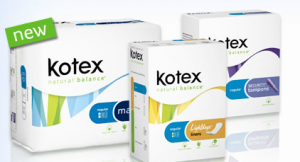 Here are a few new printable coupons available right now:

$1.75 off 2 Wonka or Crunch Candy & Card Kits
$0.75 off 1 Wonka or Crunch candy & card kit
$1.50 off any Gas-X item 18ct or larger
$1.50 off any ex-lax item 24ct or larger
$2.00 off TWO (2) packages of U by KOTEX Tampons
$2.00 off TWO (2) KOTEX Natural Balance Products
$2.00 off any Glade Expressions Starter Kit
$4.00 off any Glade Oil Diffuser Starter Kit
$1.00 off one package of Angel Soft Bath Tissue
$2.00 off when you buy any ONE (1) NECTRESSE™ Natural No Calorie Sweetener 5.9oz Canister
$1.75 off when you buy any ONE Centrum® Silver® Multivitamin
$1.25 off when you buy any TWELVE 13.2 oz single cans of PURINA® ALPO® brand DOG FOOD
Can't find the coupon you want? Search my Coupon Database. Also, you will always find printable coupons available on the following websites: Coupons.com, Red Plum and Smartsource.