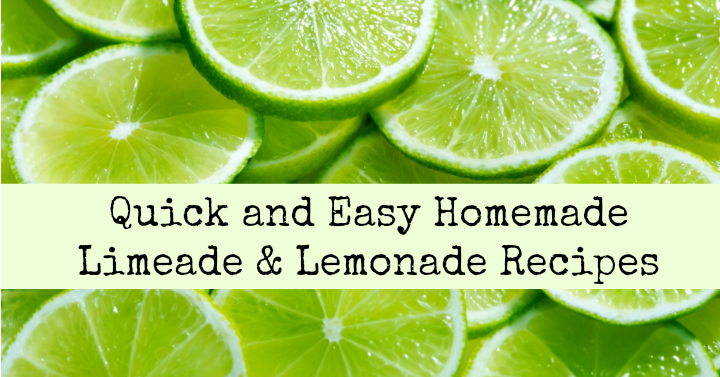 It's Memorial Day weekend which means there will be a lot of family and friend BBQs and gatherings. Time to remember those that have fought so bravely for our country and family members we may have lost. It's a time for reflection and gratitude. We always get together with family and every year it seems to be hot outside! We have our BBQ and I love having a drink that is refreshing for everyone. Here are two recipes you can make super quick and won't cost a lot either.
Limeade
1 Cup Lime Juice- Which is about 12-14 limes
1 Cup Sugar
6 Cups Water
Lime Slices to add as a garnish
Directions:
I like to dissolve the sugar really good first so it's not so noticeable in the drink. Get 1 cup water and 1 cup sugar and heat over the stove until it just boils and you see the sugar dissolving then set aside to cool.  Put in a pitcher the 1 cup lime juice, the rest of the water and the water/sugar mixture once cooled. Then add in ice and limes to garnish. Yum!
Lemonade
1.5 Cups Squeezed Lemon Juice – which is about 7-8 Lemons
1.5 Cups Sugar
7 Cups Water (2 boiling water and 5 cold water)
Lemon Slices to add as a garnish
Directions:
This is super similar to the limeade but with lemons. So first you'll want to get your 2 cups of water and 1.5 cups sugar and boil until sugar is dissolved and then cool. In a pitcher add in the lemon juice, cold water and sugar mixture once cooled. Add in ice and garnish with freshly sliced lemons. Yum!