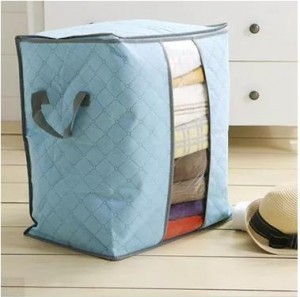 Keep all those sheets and extra blankets organized! Head over to BelleChic where you can get this Quilted Storage Bag with Handles for only $4.99 shipped! You can choose from 3 different colors. Plus, here are some additional details:
Material: Bamboo cotton
Size: 48 × 30 × 50cm
Colors available: Orange, Sky Blue, Green
Compact, foldable, easy to carry
At this price, you can grab a couple to get that linen closet under control!