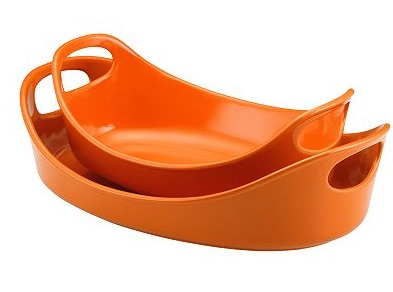 You can get this Rachael Ray 2-pc. Bubble & Brown Set for $31.99 shipped from Kohl's.  It is on sale for $39.99 but use the codes to get it down to $31.99 Shipped:
SMS5041 to get an additional 20% off your total
SHIPFREE to get free shipping
If you have a Kohl's store card try the code SAVE30 to get your total down to $27.99. Just for reference these are $39.99 on Amazon..
These are available in seven different colors.  Take your pick!