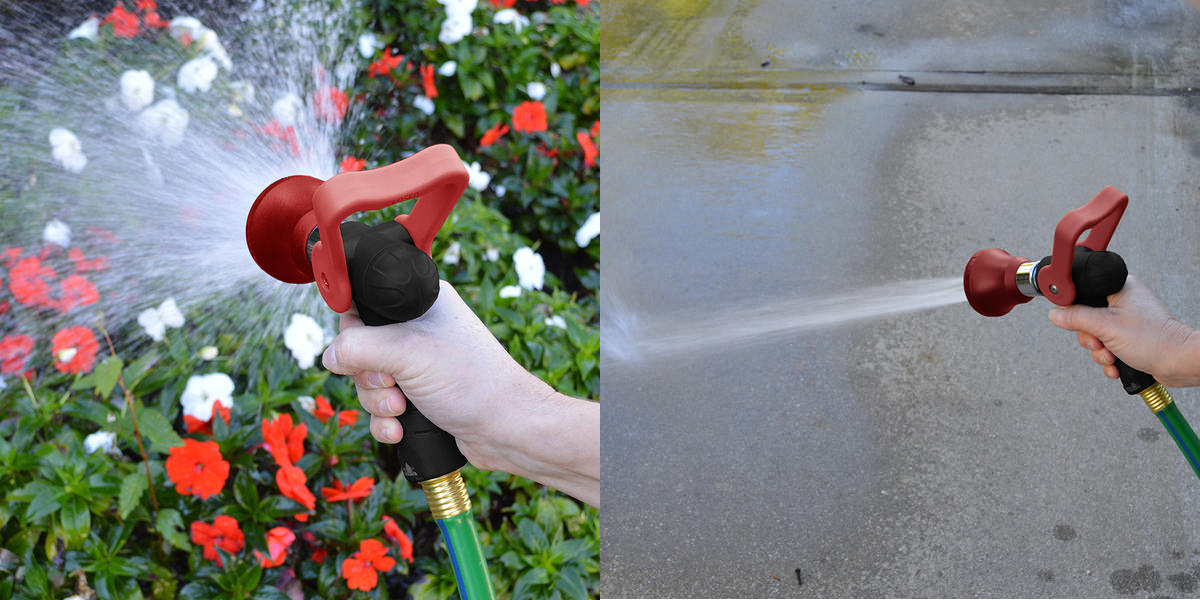 A good quality versatile hose nozzle can be worth its weight in gold during the summer! If you're on the lookout for one, head over to Sears and pick up the Ray Padula PRO Deluxe Fireman Style Adjustable Hose Nozzle for only $8.98!
This full size heavy-duty nozzle adjusts from a drenching soaking to a powerful blasting stream. The large EZ-Grip lever turns the nozzle ON or OFF and adjusts flow. With the open cavity design, this Ray Padula PRO Series nozzle provides up to 300% more water flow than traditional twist nozzles. Constructed of heavy-duty metal with a leak free design.
Get free shipping on $30, or pick this up at your local store for free!