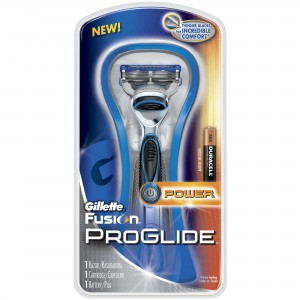 Gillette is coming out with a new razor in June. It also wants to give 100 of my readers the chance to preview it for FREE. What's new on the Proglide razor?
My husband has been hanging on to his Mach3 for YEARS!! Even after all the other Fusion razors I have gotten for free. I convinced him to try the free razor P&G sent us. At first he was reluctant to try a powered razor but I guess it went well because he said he liked it. No word yet on whether he will be going back to Mach3 or if he will stick with ProGlide.
Anyways, here is your chance to try this razor for free. Enter your information in the widget below to get yours. There are 100 razors to go and when they are gone you will now as the counter will say zero. Thanks P&G for the freebie.