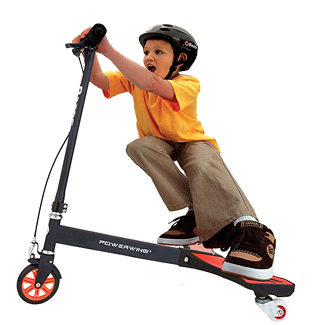 Hurry, hurry, HURRY! Walmart has some GREAT deals on Razor products right now!
The Razor RipRider 360 Ride-On (pink or blue) and the Razor Powerwing are both just $39 right now! Both of these toys usually sell for $100 or more, making this a smokin' deal!
Amazon currently has the Razor RipRider 360 Caster Trike
on sale for $49.00 (Normally $119.99) and the Razor PowerWing
on sale for $77.99 (normally $129.99).
These deals won't last, so grab yours before the prices go up or they go out of stock! Also, check out the $29 Cyco-Cycle! (Normally $119.99)
(Please don't forget a helmet… I have a feeling you'll need one with these toys.)