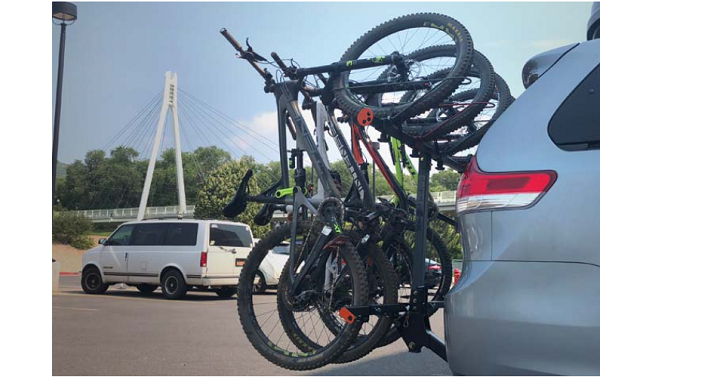 Ready to Bike this Summer? We sure are! However, our van does not have a hitch.  If you are in the same boat as we are, then check this out. I've found the 3 Best Places to Get a Hitch/Towing Package for Your Vehicle. Be sure to call ALL of these places listed below, get quotes for your car and then you can decide which one to go with!
UHAUL. Check out their website here to see what your car needs. Then you can call and make a reservation for them to install, or you can just order the parts and have them shipped to your home.
Pep Boys. Here is another place to call and get a quote with your vehicle. Just like UHAUL, they have the option of just getting a hitch or getting the whole tow package.
Your car mechanic. If you already have a favorite car mechanic then give them a call and see what their quote is. If they do it, then you may feel more comfortable working with them since you have in the past.
We always do the 3 quote rule where we get 3 quotes on any big purchase that we are looking into. So be sure to call ALL of these places near you and see which quote works best for your vehicle. Remember, you can start out with just a hitch if you don't need the whole tow package, that will save you some money. Happy biking!