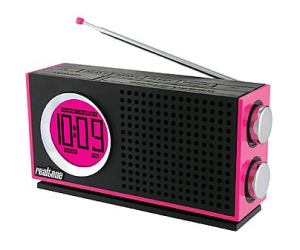 Need a new alarm clock? Check out this Realtone dual alarm clock radio from Sears
! It was originally $19.99, but it's marked down to just $4.99 right now. For comparison, Amazon has this same item for $16.
This alarm clock has dual alarms, so you can set two different alarms on weekends and weekdays. You can also hook your iPod or MP3 player to it to listen to your own music.