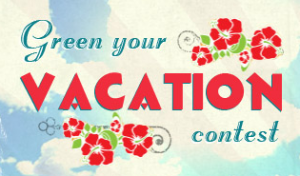 Enter the Green you Vacation challenge with recycle Bank and earn points.  Get points when you learn the different ways you can make your vacation time more eco-friendly.  Get 65 points when you do the following:
Click to enter the Green Your Vacation contest
Click on Beach at the top of the page.
Click on the book, swimmer, hotel sign, keychain, plate, sunscreen, and beach tote to earn 65 points
Hold on to your points or redeem them for high value coupons.  I use mine for coupons, but I know some of you are accumulating points to redeem for gift cards.
Thanks, Deal Seeking Mom!