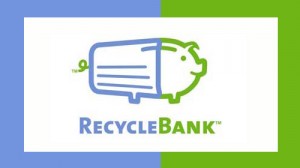 Recycle Bank rewards you for your green and eco-friendly efforts.  Signing up is free and you can accumulate points to later redeem for hot coupons.  Right now you can earn up to 85 points by doing the following surveys:
P&G Future Friendly  Home Quiz for 25 pts
Miller Coors Quiz for 30 pts
Naked Juice Game for 30 pts
Plus this week and for the next five days Recycle Bank will be rolling out a daily hot deal.  Today's deal is a buy one get one free coupon for 2lt bottle of Coke product for only 5 points!  This is usually 60 points.  Go grab it while you can!
Thanks Deal Seeking Mom and Rose Knows Coupons!