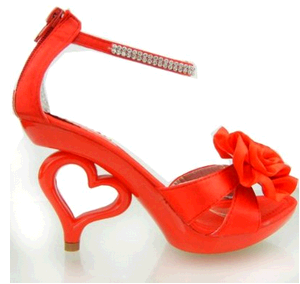 Now these are some Valentine's Day heels! If you're looking for the perfect pair of shoes to set off your Valentine's day outfit, these are it!
These heart-shaped strappy heels come in sizes 4 – 8.5, and in several different colors. The red ones are only $25.99 (originally $59.99) right now with free shipping on orders $35 or more, or free shipping for Amazon Prime members.
I seriously considered getting a pair, but I never was very good at walking in heels. I'd probably break an ankle before the night was over!