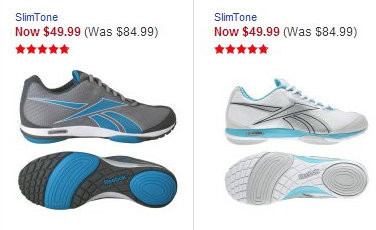 You can get pair of these Reebok SlimTone shoes for women just $25 shipped.  These are regularly $85!.  Here is how to get this deal:
After you purchase it head to the Reebok website and add a pair of these Easytone shoes to your cart.  There are three different colors available and sizes from 5 to 11.  Shipping is FREE on ANY order.
I love it when you can combine sale prices and promotions like these to snag a really good deal!
Thanks Moms by heart!