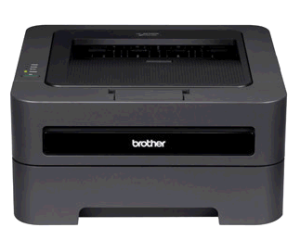 If you're looking for a new printer for coupons, I highly recommend this Brother EHL2270DW Compact Monochrome Laser Printer!
I got one of these for Christmas this year – or last year, I guess – and I absolutely love it! It prints out clean crisp bar codes every time, and I never have any issues with them scanning. The standard yield toner cartridges for these are $38 (I'm buying one right now) and they last forever! I've done some pretty hard printing using the "starter" toner cartridge that came with the printer since Christmas, and the toner light just came on a couple of weeks ago. I'm only changing it now because I noticed a slight drop in the print quality.
This is a refurbished item, so it's not brand new. It should be as good as new, though, and you can opt to pick it up at your local Walmart for free.