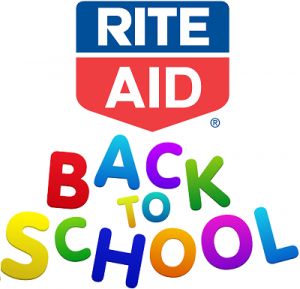 Here are this week's Back to School matchups, coupons and weekly deals from Rite Aid! This list has every single deal in the weekly ad, but if you want to see the BEST Rite Aid Back to School deals, look for items with a

next to them.
Not sure how to use these lists? Read my FAQ section over here. Make sure you set up your FREE Favado account and download the app so you can take your grocery list with you on your phone when you head to the store!
Planning to shop somewhere else this week? Check out all of the matchups and weekly deals from your favorite stores here or search all of the available coupon matchups for specific products or brands.
Rite Aid Plenti Points
Spend $60 on participating HP Ink Cartridges, Get 1000 Plenti Points (=$10.00); Limit 2 Offers
HP Black Ink Cartridge – Prices vary
Priced from $17.99 – $42.99
Backpacks & Lunchboxes
Includes: Select varieties
Thermos Lunch Kits – 25% OFF
Office Supplies
$1.00/1 BIC Stationery Product – 8-21-16 SS (exp. 09/10/16!

$1.00/2 Bic Stationery Product – 8-7-16 SS (exp. 09/03/16!
Final Price: $0.99
Pilot Easy Touch Pen, 2 pk – $1.99
Rite Aid Home brand Stationary Supplies – B1G1
Includes: Calculators, Index Cards, Notebooks, Tablets, Tape, Glue and Writing Supplies
Sharpie Pens, 2 ct – $1.99
Stationery Supplies – $2.99
PIctured: G2 Pens, 2 pk; Scotch Tape, 3 pk; and Bic Mechanical Pencils
Paper School Supplies
Mead; Mix & Match
Mead Five Star Notebooks – B1G1
Mead Trapper Keeper Notebooks – B1G1
Stationery Supplies – $0.59
Pictured: Playskool Crayons, Mead Notebook and Mead Composition Book
Avery Binders, ea – $4.99
Includes: Select varieties
Elmer's Stationery Supplies – $0.99
Fashion Composition Books, ea – $1.99
Fashion Notebooks, ea – $1.99
Georgia Pacific Printer Paper – $4.99
Includes: Select varieties
HP Printworks Printer Paper – $4.99
Includes: Select varieties
Mead Stationery Supples – $0.99
Includes: Select varieties
Scotch Stationery Supplies – $0.99
Pictured: Tape
Writing School Supplies
Crayola Arts & Crafts Supplies – 25% OFF
Includes: Select varieties