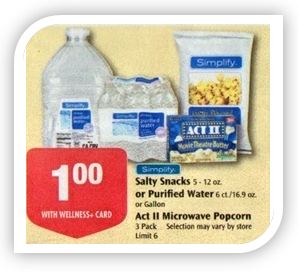 This week you can get Free ACT II Pop Corn after +Up Reward at Rite Aid.  the 3ct boxes are on sale for $1 each and when you two a $2 +Up Reward prints at checkout:
Buy two ACT II popcorn boxes $1 each
Pay $2 and get a $2 +Up Reward back
This sale price is valid this week only but the +Up Reward will print through 7/3.  Ask for a raincheck on the sale price if your stores runs out of stock this week.  That way you can do the deal before the +Up Reward offer expires.  Check out other Rite Aid deals here.
Update: It looks like the limit on these +Up Reward is two.
Thanks My frugal Adventures!