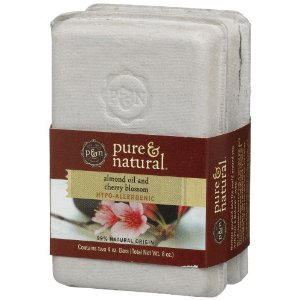 There is a new coupon on Coupons.com for $2/1 Pure & Natural product.  That's a very nice high value coupon that can help you score a good deal on the bars soaps this week at Rite Aid.  They are on sale buy one get one free and the regular price is $4.50 each:
Buy two Pure & Natural soap bars 2/$4.50
Use one$2/1 Pure & Natural printable coupon
Pay $0.50 for two soap bars
This would make a good filler if you are trying to get your order to $20 or $25 to use a $/$$ purchase coupon.  If you printed all of the March Video values coupons there was a $3/1 coupon that you could stack with this one to get the bars free.  But $0.25 each is a good deal too and if you use a $/$$ purchase coupon you can get them free.
Thanks My frugal Adventures!