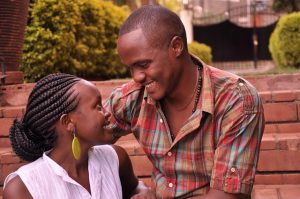 Are you on a budget? Being on a budget can help couples in many ways. Getting out of debt, building savings, etc., but it also prevents us from enjoying ourselves and spending time on dates too. It doesn't have to though! We need to remember that to be a great couple, you need to focus some time on yourselves. You need to go on a date together once in a while! You can either save for it, include it in your budget, or you can choose dates that really don't take much money. I personally like the idea of going on dates that don't cost much money, because sometimes I just like to go without much planning.
If you feel the same way, here are some romantic date ideas for budget conscious couples:
Hiking. I love going hiking with my husband. When we are in it for the date purposes other than the challenge, we choose a less difficult trail. It allows us to get fresh air and exercise while still talking, holding hands and spending time together.
Groupon. Check Groupon for date deals y'all! You can get some AMAZING deals on date night ideas such as restaurant, movie tickets and wine tasting. My last wine tasting deal only cost me $6 on Groupon.
Netflix and pizza. Grab a cheap pizza (delivery or frozen) and find an old favorite on Netflix.
Volunteer. This one won't cost you a thing and you will feel good knowing that you are spending your time together helping others, it really is terrific for bonding.
Picnic in the Park. A picnic in the park is a nice, romantic and inexpensive way to have a meal together.
Go for a walk. After dinner at home head out on a walk around the neighborhood with your love. It is a great way to wind down after a busy day.
What's your favorite cheap date idea?