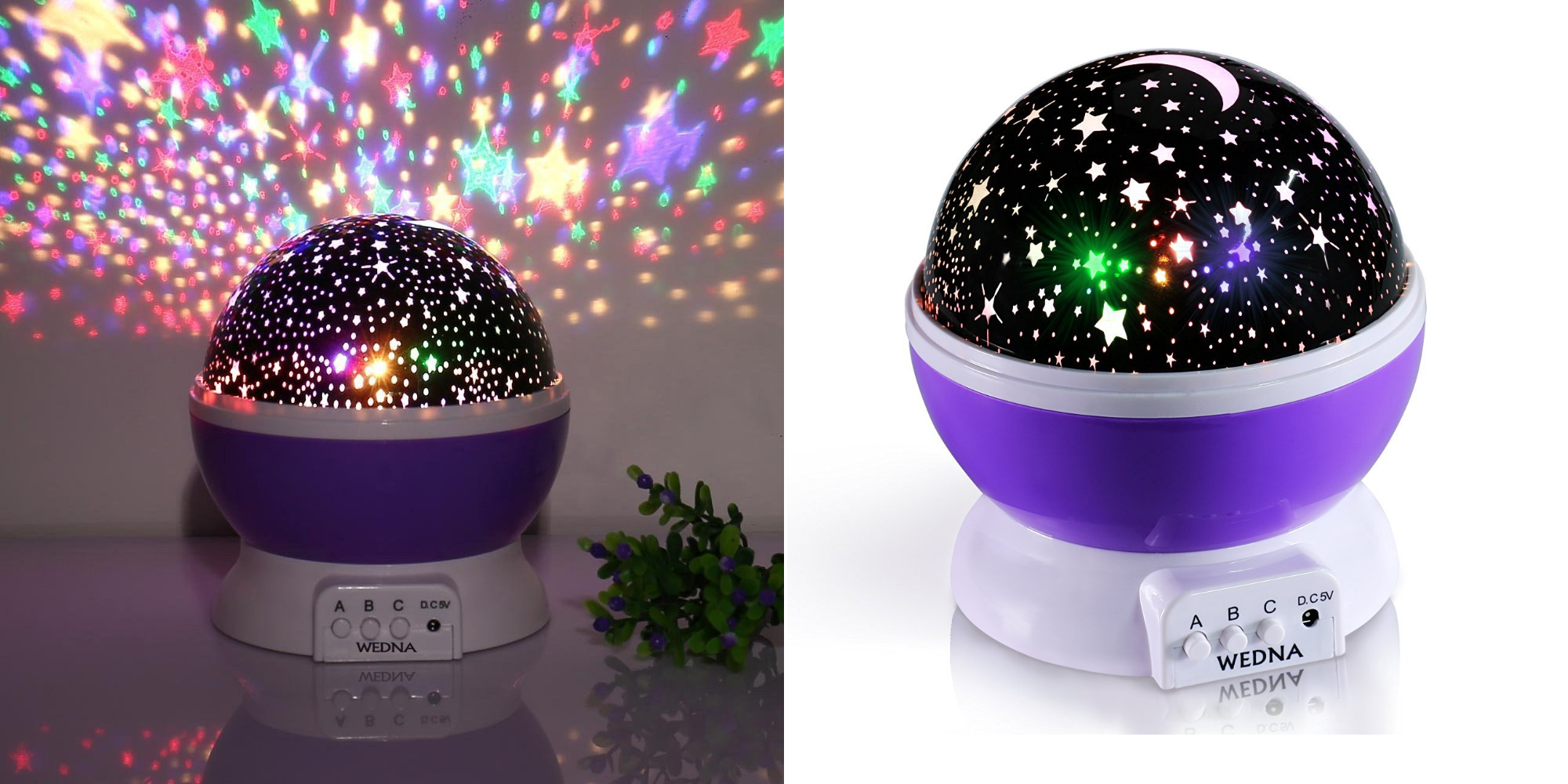 Head over to Amazon and pick up this Rotating Galaxy Night Light Projector for only $14.99 with FREE shipping right now! This would make a great addition to any bedroom, especially a nursery or kids' room!
More Bright — The Higher power Beads which could be more Bright and more beautiful.The Lighting Range also bigger than the old one. POWER:4AAA Batteries could support the Generation,Or USB cable connect to the electric.

Quiet & Relaxing — Easy to use. With the new engine, the device makes very little noise (less than 30dB) so you can enjoy the relaxing starlight in a quiet environment.

Three Working Modes — A, Powers the light On and Off. B, Cycles through color options and turns on blue/ purple stars over the yellow. C, Turns on the rotating motion option and make stars and moon spinning on the ceiling and wall.

Spark Your Kid's Imagination — It's a great night light for young children scared of the dark at bedtime.

Beautiful — Projects a map of the colorful stars onto your ceiling and walls with this new starlight projector. Base on rotating, it creates a larger and more Brilliant light show for your viewing entertainment. This is the greatest upgrade anybody could add to their Star Light Show. Ideal for astrology fans, romantics, kids who would appreciate a nightlight with a difference or anyone who wants to bring some starlight into their home.