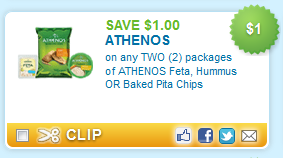 Check out the latest organic and natural coupons and deals.
Coupons and Freebies:
$0.55/1 Cedar's Spinach Dip
$0.55/1 Cedar's Lentil Salad
$0.55/2 Cedar's Pita Chips
Store Deals:
Earth Fare: FREE pound of Chicken Breast with $10 purchase. Register or log into your "Welcome Home" account to print coupon. Valid through Sunday 1/29/2012.
Amazon Deals: