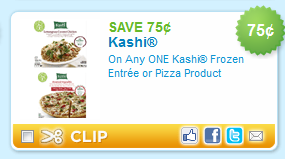 Check out the latest organic and natural coupons and deals.
Coupons and Freebies:
$0.75/1 Lundberg Risotto Product
$1/2 Horizon Milk Plus DHA Omega 3, Half Gallons
$0.75/3 or more Horizon Single Serve Milk Boxes, 8oz
Store Deals:
Earth Fare: Free Half lb. of tomatoes with $5 Purchase. Register or log into your "Welcome Home" account. Valid through Sunday, July 17.