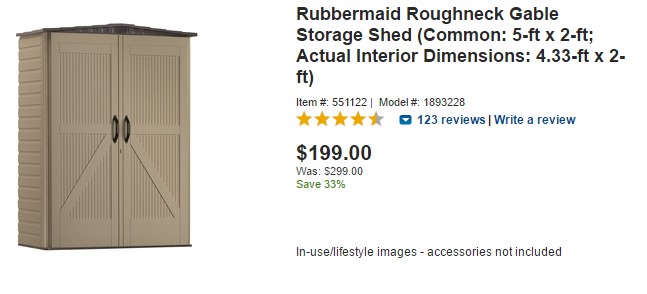 Are you looking to expand and organize your outdoor storage?  Get this Rubbermaid Roughneck 2×5 storage shed, for only $199.00 at Lowe's!
This storage shed measures 4.22 x 2 feet inside, with a total of 53 cubic feet of storage capacity. It's made with tough, double-walled construction and an impact-resistant floor protects items from inclement weather, moisture, and sun-damage. It can also be locked for added security.
Pick this up at your local store for free!