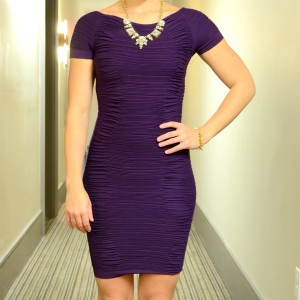 This featured ruched party dress was featured on on Jane's Daily Boutique Deals today, and I thought I'd pass it on. It can be worn short, like the model is wearing it, or pulled down a little for a more modest look. It also comes in four different colors and is "1-size-fits-most", up to size 10.
It's normally $29.99, but it's only $14.99 on Jane.com today. Shipping is $3.50 for the first item and $1.00 for each additional item.
I believe that the state necklaces are also still available as well… They also added state ornaments too!