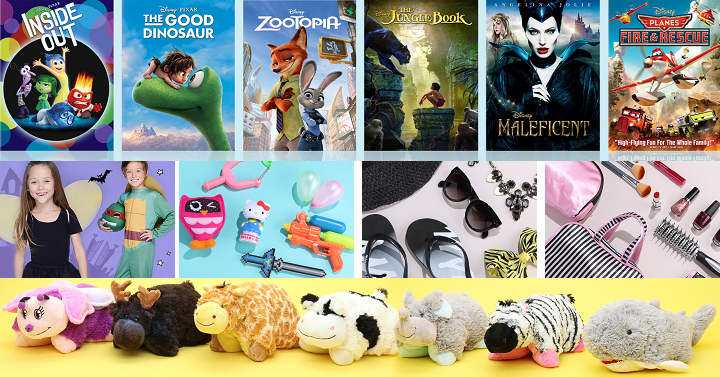 You guys are going to wanna move quick on this deal! I don't know how long the 30% off $15 coupon code will be valid for. There are Pillow Pets available for $1.40, Disney Movies available starting at $1.40, and Halloween costumes starting at $3.50!
Follow these specific instructions in order to get the 30% off $15 coupon code v3wrmu to work:
If you already have a Hollar account, make sure you are logged out. In order to receive the discount, you are going to need to make a new account.
Click this link for Pillow Pets or this link for Disney Movies or this link for Halloween markdowns and make a new account.
IMPORTANT: If the above links don't work, you will need to clear your browser cache/history and restart your browser.
Add at least $15 worth of items to your cart.
Go to your cart and checkout. Enter coupon code v3wrmu and click update. (Sometimes their cart is glitchy, so you may need to hit ENTER on your keyboard instead of clicking on update.
You save 30% off your entire order! Now checkout!
Note that there are also several other collections and items available on Hollar. These are actual name-brand items, and not knock offs! The quality is the same type of quality that you would expect to buy in a store.
Shipping is free on orders of $10 or more for new accounts. Returning guests can score free shipping when you spend $25 or more.