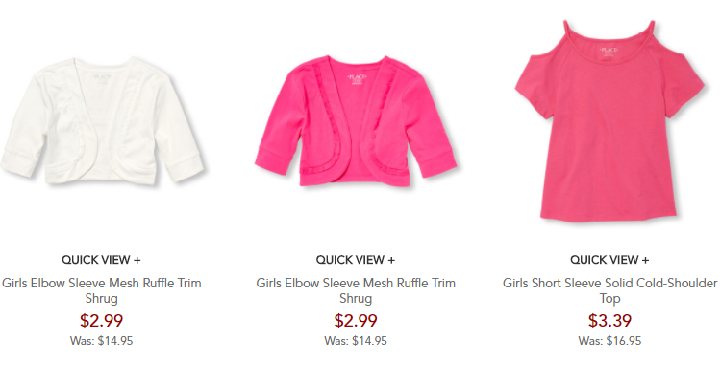 RUN! The Children's Place takes 80% off clearance items and you'll score FREE shipping too! This is the BEST percentage off you will see so definitely take advantage of these crazy low prices. You can get cute Girls Shrugs for only $2.99 shipped! (Reg. $14.95) Or, grab Tees for only $2.10 shipped!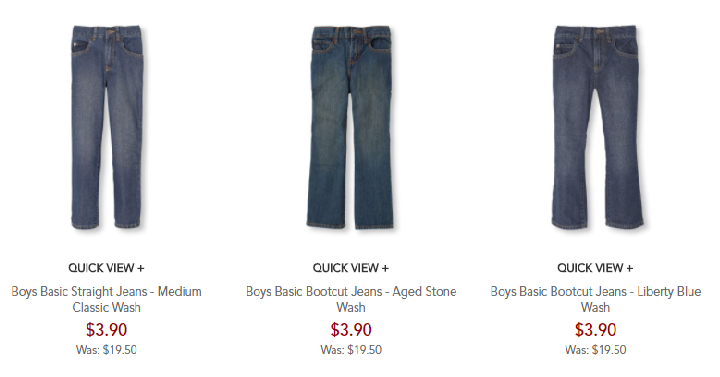 Boys pants are only $3.90 shipped! (Reg. $19.50) Grab the next size up and be ready!
You'll want to hurry and grab sizes before they start selling out. There are a ton of great prices!