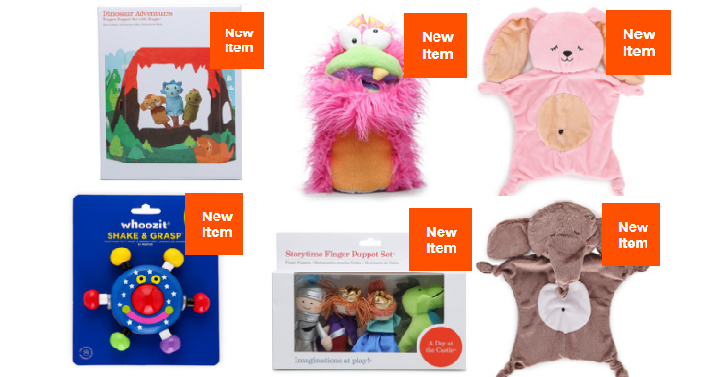 So fun! Hollar has these fun Manhattan Toys on sale! Prices start at only $3.00! There are a ton of fun toys including: Finger Puppets for $6.00, Snuggly Animal Blankets for $5.00, Baby toys for $3.00, or Hand Puppets for $5.00! A lot of these toys would be fun for baby shower presents or to buy for your own kids for a gift!
Plus, you may be able to still use this as well…the more you spend the more you can save with promo code AUTUMN. Spend $15 and save $2.00, spend $25 and save $4.00, spend $35 and save $6.00! Your credit will be applied within 24 hrs.  Check your email's to see if you received this promo code as well.
Shipping is free on order of $10 or more for first time buyers. Returning guests can score free shipping when you spend $25.00 or more.