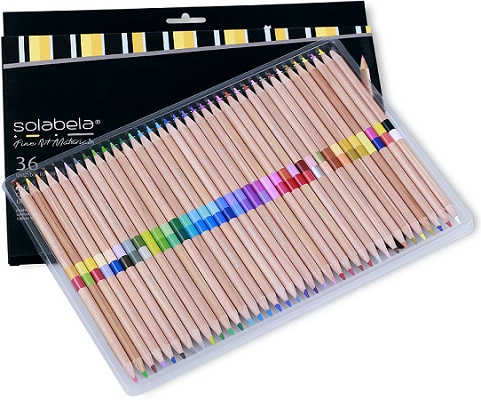 You can get this Solabela 36 Bi-Color Pencil Set (72 Vibrant Colors) on Amazon for ONLY $7.99 with coupon code "SOLABELA". These are normally $20, but the coupon will drop them to JUST $7.99! These are great for art and graphic design projects, crafts and adult coloring books.
Each colored pencil is manufactured from American cedar wood that won't warp or crack and is designed with two colors per pencil for space-saving efficiency. Within the center of these sleek and stylish pencils, a 3mm premium core offers rich and vibrant pigments across the entire color spectrum that you can blend and shade with ease. The center of each pencil barrel features color band indicators for easy identification at a glance.
The Solabela 36 Bi-Color Pencil Set (72 Vibrant Colors) makes a thoughtful gift for professional artists, graphic designers, teachers and students. They also make a wonderful accompaniment to the popular adult coloring books on the market. Each set comes with the Solabela 100% Satisfaction Guarantee.