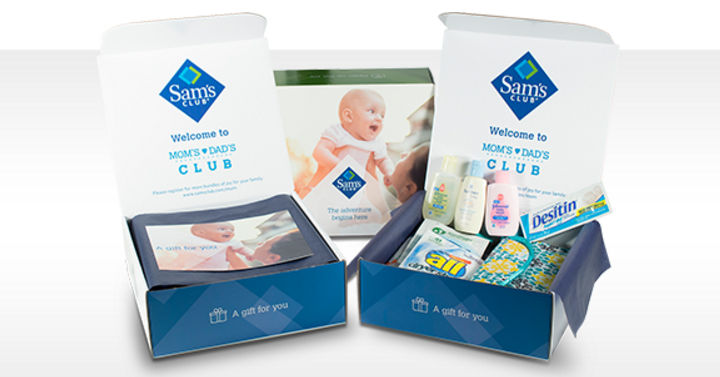 If you've been looking to join Sam's Club, now's a great time to do so! Right now, Sam's Club is offering 50% off a $45 annual Sam's Savings Membership! Just head over here and enter your email address, and Sam's Club will send you the offer for 50% off! Keep in mind this offer is only available for new Sam's Club members.
If you're already a Sam's Club member, then make sure you join the Mom's & Dad's Club, where you can get free samples, exclusive discounts and special offers! Join now and receive a free box of goodies!
September is baby month at Sam's Club, and there is great savings all month long! Each week, Sam's Club will introduce a new set of deals that are available exclusively for Sam's Club members! Click here to see this week's savings!
Here are some other good deals that are currently available:
A 2.13 lb tub of Similac Organic Infant Formula is only $33.98 at Sam's Club, for instance, which is cheaper by volume than the same formula at Wal-Mart. (1.45 lb tub @ $27.48) It may not seem like a huge difference, but over time, that really adds up! Plus, you can buy larger containers and bulk items, which means fewer trips to the store!
You can also grab 18 Plum Organics Stage 2 organic baby food pouches for $20.94, or $1.16 each. Buying them at other stores will cost you around $1.25 or more each. The 9-pack of Gerber Organic 2nd foods is also just $11.18.
And, let's not forget the diapers and wipes!
I can never have too many wipes, so I love picking up massive boxes of baby wipes! The 1,024 ct pack of Pampers Sensitive Baby Wipes is just $21.88 right now after instant savings. That's just 2¢ per wipe for sensitive wipes!
Sam's Club isn't all just about the baby food and diapering, though. They also has some nice deals on baby gear as well. Check it out…..
Evenflo Breathable Soft Carrier—$18.88
Kolcraft Cloud Umbrella Stroller—$29.88