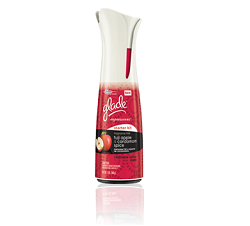 Glade is offering a Satisfaction Guarantee offer on Glade Expressions Fragrance Mist. This offer is available for purchases made Jan 1.2012 till June 30,2012.   Fill out this form, write in your UPC code and send in the original cash register receipt and indicate the reason for not liking the product.
Here are other Rebate offers I have shared with you recently.
Thanks to Bargain Briana!