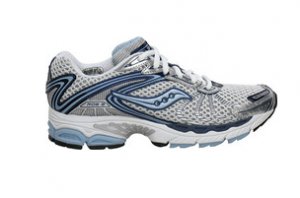 For my readers that are runners, I have a super deal on Saucony shoes for you.  Shoebuy has a private event sale offering select Saucony shoes for 50% off and as low as $47.50.  But if you shop through this link you also get a $10 off your order of $50 or more.  This makes those that are priced $50 only $40 plus shipping is just $3.95.
Here are some of the models available:
Saucony ProGrid Guide
Saucony ProGrid Ride
Saucony ProGrid Triumph
Saucony ProGrid Omni
Saucony ProGrid Razor
I have a pair of ProGrid ride and they are so good on my feet.