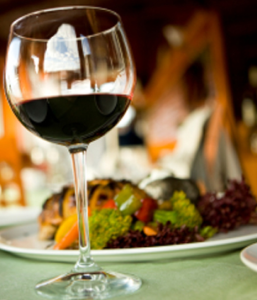 Yes, I know – one of the best ways to save money is to prepare more meals and eat at home. However, sometimes it's just nice to let someone else do the cooking for once.
Unfortunately, eating out can be very expensive, and not always in everyone's budget. If you really want to save money eating out, though, it's entirely possible. The following tips can help you save money eating out at restaurants.
Use Coupons
You can often find valuable coupons to most large restaurant chains on the Internet and in newspaper insert. These are a great way to help you save money eating out. You can often find printable or mobile coupons for dollars or a percentage off of your bill, or even free food. To find restaurant coupons, check restaurant websites and Facebook pages.
Use Gift Cards
The best way to save money eating out would be to use gift cards that you received for free as gifts. If you don't have any, though, you can buy discounted gift cards yourself. Sites like Restaurant.com
, for instance, often sell deeply discounted gift certificates and gift cards to restaurants. To make these deals even sweeter, you can also often find deeply discounted gift cards for Restaurant.com online on websites like Groupon
.
Skip the Appetizers and Dessert
Appetizers and desserts can add a bundle to your final bill. It's best to skip these extras altogether. Instead, eat a snack before you head out and having dessert when you get home, Having a snack or appetizer may help you save even more money eating out, since you won't be tempted to order more than you can eat.
Be a Teetotaler
If you're looking to save money eating out at restaurants, it's best to skip the alcoholic beverages. The markup on mixed drinks and single glasses of wine in both bars and restaurants is utterly astonishing! Stick to water, coffee, or even soda, especially if you get free refills.
Hit the Buffet
Another good way to save money when eating out is to go to a restaurant that has a buffet. If you have a voracious appetite, this is a great way to get mounds of food for just a little money. Buffets are also great if you aren't quite sure what you want to eat, and you get to sample a little bit of everything. If a restaurant has a salad bar, you can opt for that as well. Not only is it usually cheaper, but it's also healthier.
Eat Earlier
Going out to dinner isn't usually the best way to save money eating out. If you go to restaurants earlier in the day, however, you'll usually be able to save a little money. Typically, lunch menus are cheaper than dinner menus. Also, some restaurants have early bird specials that can save restaurant patrons money when they opt for early dinners, usually between 3 PM and 6 PM. Additionally, you're more likely to run into restaurant specials if you choose to dine earlier in the week, such as on Tuesday or Wednesday, as opposed to later in the week or on weekends.
What about you? Do you have any great tips to help save money eating out at restaurants?