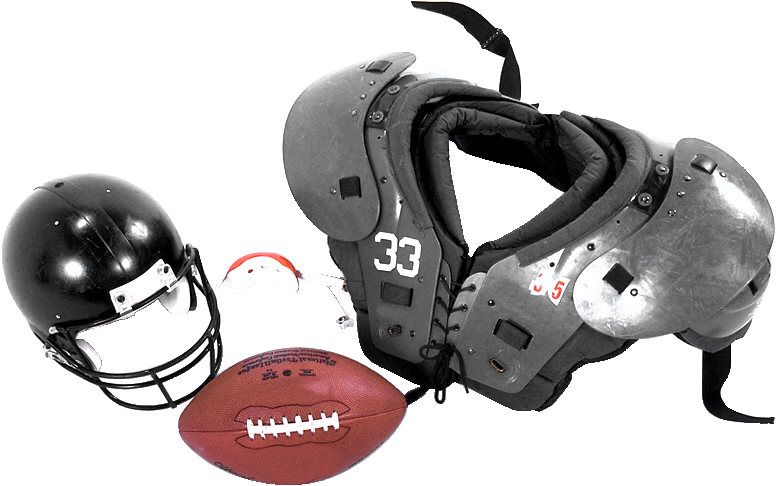 Pee wee and midget football is in full swing in most parts of the country, or it will be soon. For football moms, that means long practices, cheering from the sidelines, boo-boos, and…well, money. Lots of money in some cases.
Midget football is fun and rewarding in so many ways. It lets kids play as part of a team, it's fun, and it gives them an outlet for all of that boundless energy. But, unfortunately, it can also be expensive. Some of the costs, like equipment and fees, can be pretty pricey and really add up. For families on a budget, the costs associated with the sport can sometimes seem pretty restrictive. So much so, that they might even skip the opportunity altogether.
But, that doesn't have to be true! With a little smart shopping and some frugal tips, even most families on a budget can afford to participate.
Here are a few handy tips and tricks we've picked up over the years to help save money on midget football in our house…
Find Out What You Need
Sure, you're going to have to buy some things for midget football, but it may not be as much as you think. Most leagues and teams will provide much of the equipment, like shoulder pads, helmets, and jerseys. Talk to the coaches to find out what they provide and what you will need to buy first.
See What You Can Borrow
If you're trying to save money on midget football, borrowing what you can is a great option! Many leagues and teams have some equipment available for families to borrow at the beginning of each season. Our league, for instance, has several boxes of cleats for the kids to borrow. Every year, more families donate their used cleats when the players grow out of them. Again, talk to the coaches and even other parent about the option of possibility of borrowing some equipment.
Buy Used
Used midget football equipment is often just as good as brand new items. You can usually find some smokin' deals on like-new used youth football equipment online on websites like Craigslist, SwapMeSports, Play It Again Sports, and eBay. Sometimes you can even find some fantastic deals on brand new sports equipment on eBay and Amazon.
Shop Sales
Obviously, one of the best ways to save money on midget football gear and equipment is to scope out sales in your local stores. Look for goodies like socks, practice jerseys, gloves, water bottles, and mouth guards in the clearance and sale aisles. Some stores will also allow you to use a coupon on sale items, so be sure to ask about extra discounts.
Take Good Care of Equipment
If your son or daughter plays midget football this year, chances are they'll want to play next year as well. Take good care of sports equipment and supplies this year, and they'll be ready to go next year. We spent a nice chunk of change on cleats last year, for example, and put them up at the end of the season. This year, they still fit and it's one less expense we had to worry about.
Skip the Sports Drinks
Hydration is absolutely imperative during football season! But, sugary sports drinks are expensive! It might seem like a simple tip to some, but skip the sports drinks and opt for plain water instead. Keep a few large water bottles in the fridge for practices and games, and refill them from the ta as needed.
Plan Meals Ahead
With a busy practice schedule, I know just how hard it can be to cook dinner every night. But, don't fall into the takeout trap! That can cost you a bundle over the course of a season! Instead, take some time to plan out your meals in advance. Stick with quick meals, make ahead meals, and learn to love your slow cooker.