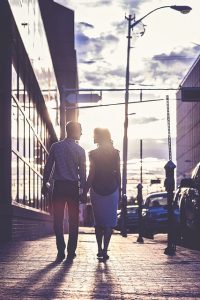 So, you and your honey want to go out for date night, but you are also on a budget.  What to do, what to do. I've been there, countless times. Truthfully my husband and I will be celebrating our 20th wedding anniversary tomorrow (YAY!!) and we have had many many date nights through those years.  Not all of those date nights cost us money, plenty were had when we were dirt poor, so we know how to make a date night happen. .If you are looking for new ideas on how to save money on your next date night, here you go:
Date night in

– Date nights don't have to mean a night out.  Date nights for us have always been about making time to spend together a priority.  Sometimes that meant that we sit outside with a glass of wine at night, or we watch old reruns of Friends in bed together.  We just made sure that time was carved out of our days to spend time one-on-one.

Coupons

– Coupons aren't just for groceries, my friends!  There are lots of coupons out there for restaurants and things to do.  Check Groupon, look on the back of your grocery receipt, check the paper, there are plenty of coupon options out there for you.

Skip the drinks

.  You can buy a bottle of wine for cheap, no need to spend $7+ per glass at the restaurant.  Next time you go out to dinner with your honey, opt for a couple of drinks when you get home instead of with your dinner.

Take a walk.

 Walking is free, the air is fresh and you can choose your surroundings.  I love taking walks with my husband instead of sitting in a crowded restaurant.  
These are just a couple of the very simple options of ways we have had our date nights that have saved us quite a bit of money. What is your favorite way to save money on date night?