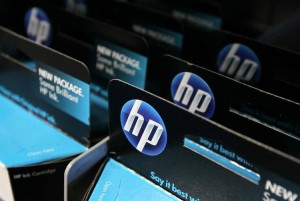 I have to admit that I use a ton of printing supplies and if you are a frugal person, you probably do, as well. This website is loaded with some of the best coupons in the world — coupons that you're not going to be able to find in your local Sunday paper. To take advantage of our amazing coupons, you have to use your printer quite a bit. However, using your printer a lot to print off the coupons can really put a dent in your budget, because printing supplies aren't cheap. I've ran into this problem before and I've conquered it. Below, you'll find my tips on how you can save money on printing supplies.
#1. Get Free Printer Paper
There's always ways for you to get free printer paper. As a matter of fact, I never pay for printer paper. Places like Staples and Office Max will give you free printer paper whenever you use rewards or rebates.
#2. Use Every Single Inch of Printer Paper
Typically, people use one whole sheet of paper for just a single coupon. If you do this, you're wasting a ton of paper and you will go through your stack of printer paper in no time. There is a ton of space you have to work with on printer paper and I like to use as much of it as I can. I like to print a coupon on a piece of paper, turn the paper over and print a coupon on the reverse side. I also like to turn the paper upside down, which allows me to print more than one coupon on each page. This way, you're using all the space given to you.
Always check to make sure that you can't print more than one coupon at a time. Some coupon sites, albeit few and far between, will allow you to place multiple coupons on each page of printer paper. I've found that you can typically print as many as three coupons per page.
#3. Don't Buy New Ink Cartridges
It's easy to just go out and buy new ink cartridges, but it's extremely expensive. For my printer, I have to pay over $70 for the two cartridges that my printer takes. Instead of buying new cartridges, you should consider refilling your old ones. There are stores out there that enable you to do this and it's much cheaper than buying all new cartridges. The best three stores I've found to refill your cartridges are Walgreens, Office Max and Staples.
#4. Consider Ink Cartridge Recycling
Some printers won't allow you to refill your cartridges. If this is the case with your printer, you should consider recycling your cartridges. Doing this will get you a discount on new ink cartridges.
#5. Optimize Your Printer Settings
Saving ink can be as simple as changing a simple setting on your computer. Open up the "Devices and Printers" section on your computer. From here, you will be able to change your printing preferences. I keep mine in "ink saver mode." This mode exists for practically every printer, but the mode name may vary.