Want to make going to the movies for Valentine's Day more affordable? Movie tickets are insanely expensive anymore! I always love finding deals! That's why I love offers like Sinema! They're having a great Valentine's Sale! If you love going to the movies, but hate paying the outrageous prices, this is a service to check into. Sinema offers awesome discounts on movie tickets – especially when you take advantage of this sale!
There are lots of plans to choose from, including single and family plans. Ticket prices with Sinema start at only $3.99. In some areas, you can get 3 movie tickets for less than the price of one ticket! You can use your membership for any major theater, any day, any showtime, and any movie! You can also buy your ticket in advance from the comfort of your own home and skip the lines when you get to the theater.
Take a look at some of these movie plans from Sinema: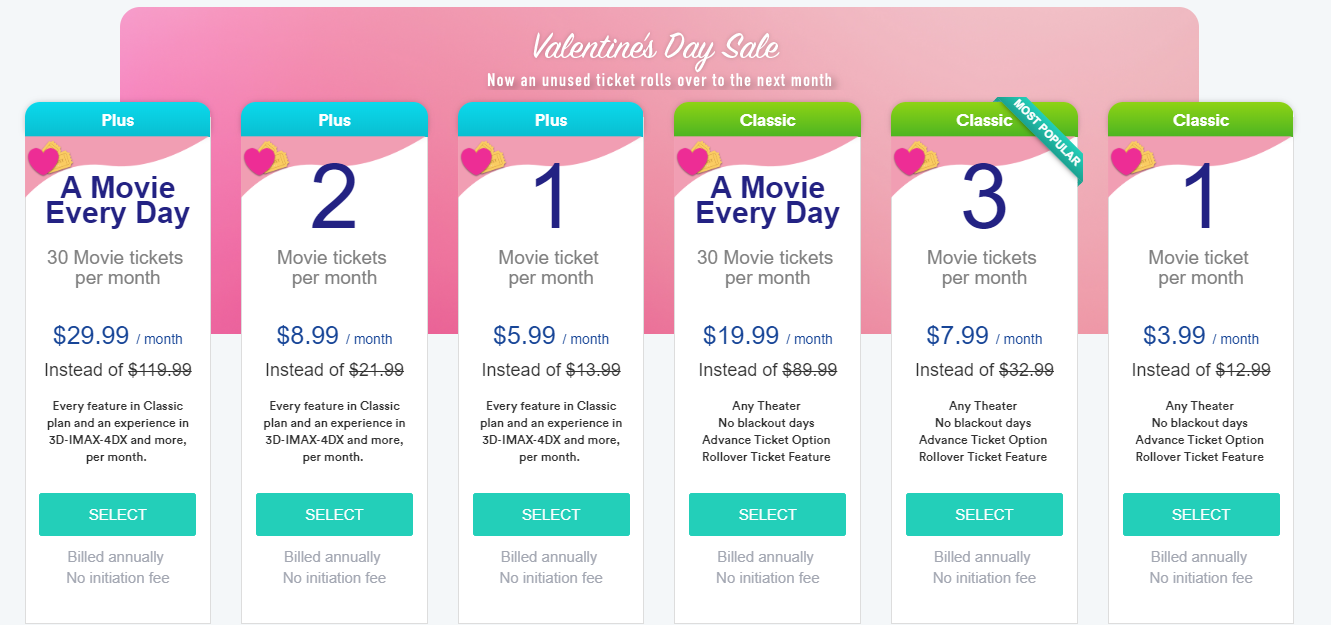 Even if you don't go to the movies much, you can buy these memberships as gifts. I'm thinking Sinema would make an awesome gift for teens, college students, newlyweds, or just about anyone else!
Sinema does offer just monthly plans, but keep in mind that you will need to pay a $19.99 initiation fee per person. But, if you buy your memberships annually that fee is waived.