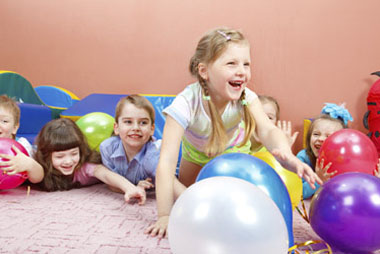 Working parents need to look into child care services, and the idea may be upsetting to them because you have to leave their child in the hands of someone else, and you also have to worry about how much it can cost because the price per week or month can be pretty high. However, there are some ways to save on the cost of sending your little ones to get proper care:
#1. Create a budget to see how much you have to spend.
There are many ways for you to save on child care, but the first step is deciding on how much you can spare every week or month for the cost. Writing out your budget is going to show you what room you have to spare, which is going to help you figure you where to go for care for your child.
#2. Start looking for affordable daycare early.
It is never too early to start looking for child care, and typically children can go into daycare at an early age. Some parents wait until their child is two years old, but it can be around the age of three so they can interact more with children and start to prepare for school.
#3. Look into home daycare services.
There are a lot of people who create their own business, so they decide to turn their home into a daycare. The prices of home daycare services are a lot lower than commercial ones, and it gives your child a chance to interact with other children, but in a home environment, which might make a lot of them feel more at ease about being away from their parents.
#4. Parental swaps can be fun.
On days off, you can help out other parents by doing what is called a parental swap. You will be home with your own kids, and you can have your friends bring their kids to you for the day so they can save a little money on child care. Also, when they have a day off, they can return the favor, which is going to save you a little money as well.
#5. Look into child care credit.
You can look into applying for child care credit, which will mean that at the end of the year at tax time, you can get whatever you spend on child care given back to you at tax time.
#6. Check out new daycares that may offer discounts.
Brand new daycares that open in your area may be able to offer a big discount on daycare prices just to get people to sign up with them. You can save a lot of money using a new daycare, and it is also a chance for your child to go to a brand new care facility that is clean and newly renovated.
#7. Look into company discounts.
If you do work for a major corporation, then you may want to look into whether or not your company offers a discount on things like daycare. There are always perks working for a big company, and saving money on child care may be one of them.