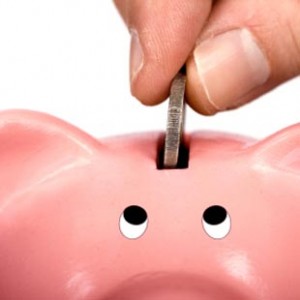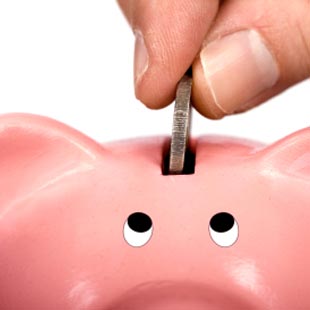 I'm always getting asked how to save money on Big ticket items.  If an appliance, or any other big ticket item, is on your shopping list let me share with you some shopping tips to help you save BIG.  Keep reading to find out how to make sure you invest your hard earned money the best possibly way.
The best advice I can give you is to always invest on quality.  We never buy any "big ticket" items without consulting Consumer Reports.  I often joke about this with my husband, but to him Consumer Reports is his "shopping bible."  There is no purchase decision we make without consulting which items have been rated the best by Consumer Reports. Always go with the best YOUR money can buy, never the cheapest you can get.
Once you have determined which brands are rated the best start shopping for your deal.  In the case of appliances great bargains can be hand at scratch and dent stores.  We got a very sweet deal on our home fridge by buying it at a scratch and dent place.  By buying it there we saved about 40% on a brand new fridge that had been scratched while being handled at the warehouse.  The scratch  was easily covered with appliance touch up paint.
Save money by buying "new to you."  I can NOT tell you the deals that can sometimes be had on Craiglist or even classifieds ads.  A couple of months ago my husband was looking for a replacement dishwasher for our kitchen.  After determining the brand and model he wanted to buy, he found one on Craigslist that had only been in use for one year at a steep discount.  Buying on Craigslist requires patience and persistance.  You have to understand that the item you need may not be available today or even tomorrow, but it may eventually be.  So you have to pave patience and be persistent and keep checking the listings every day.
Do NOT forget about coupons.  So maybe there are no coupons for particular appliances BUT, you can take advantage of store discount coupons to save on your purchase.  Home Depot, Lowe's and other stores often have percentage discount coupons that can help you spend less.
Take advantage of cashback and credit card rewards.    Home Depot, Lowe's, Sears, etc all offer some percentage of cashback on cashback sites like Ebates and Shopathome.  Some credit cards also let you earn rewards on your purchases.  These may not seem like great ways to save but when you are looking at a large expense, every little bit adds up.
In conclusion, if there is one thing you can take away from this is to always invest in quality.  Surely, we are not always able to afford the best.  But we always aim at getting the best our budget can buy and when you combine sales, coupons or rewards programs you can improve the chances of getting that.