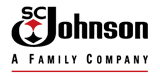 This is something I have mentioned before, but SCJohnson is a company very generous with their product promotions. It is often we see high value coupons for products such as Windex, Scrubbing Bubbles and Glade that make them free at many stores. Also, we see a lot of free sample offers from their newsletter Right@Home. They just released their new offer and it doesn't disappoint.
SCJohnson is offering a rebate for $5 back when you buy three products from the following brands: Ziploc, Glade, Windex, Scrubbing Bubbles, Pledge, Shout, Fantastik, Drano, Raid, Off, Saran and Nature's Source. Limit 3 $5 rebates per household. Purchase period starts 10/1/09.
This offer is currently a moneymaker if you take advantage of the following offers:
Buy three Glade Candles using the FREE 2oz Glade Candle coupon from 8/9 SS insert (expires 10/3)
Ziploc Storage Bags 2/$4
Use $1.50/2 printable coupon
Pay $1 for two items after doubled coupon
Pledge Wipes 2/$5
Use $1/1 printable coupon
Pay $0.50 each after doubled coupon
Don't have a Kmart doubling this week? Don't worry, this rebate is good through 7/10 and I can promise you that there will be many more awesome deals to use it on. Thanks Jon!