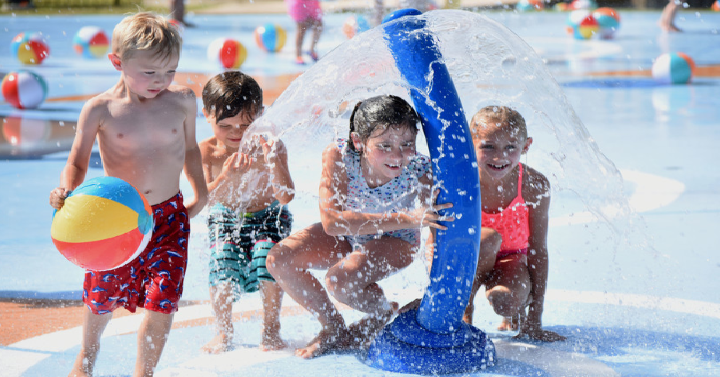 It's that time of year again, summer time! Are you ready to have your kids home all. day. long? I love having my kids home, but I also love having a game plan. If you need a little help getting them up and moving, here are a few ideas that will keep them off the screens.
Buy a Membership to a local museum or attraction. This is something I like to do every summer. I find a new place to buy a membership to. This way on those days you have a few hours with nothing to do, you can head to that place and not have to pay a penny!
Find a variety of places to swim. My kids get tired of the same splash pad or pool. So switch it up! If you live in an area that has a lot of splash pads, pools, rivers, and lakes, then take advantage of it and visit each one. You can also fill up a little blow up pool and put it in the back yard.
Sign up for city swim or sporting lessons. This will help break up the summer. If you have the budget, let each of your kids choose one new sport or swim class that they want to learn over the summer. If you go through your city, they usually have cheaper options. My boys love to test out classes like: Lego, Archery, Swim, Super Sport or Bowling.
Friend swap. Some days it's just fun to play with friends. Instead of having all the kids at your house all day, do a friend swap! Make a schedule of which hours they will be at your house and which hours they will go to the friends. This will help them from getting bored at each place as well.
Lemonade stand or snow cone stand. This is a classic summer activity. It actually helps them learn about money too. Have them earn some money for summer activities!
Service. I always find ways to serve during the summer. This way the kids aren't focused just on themselves. Look around your community and find a way to help others. You could help out your own family like grandpa and grandma.